Join us!
Hey, we're a small faction looking to become a big one, leading with the top factions! We know that you can get high in the rankings alone, but it's a lot easier with a big, dedicated faction!
History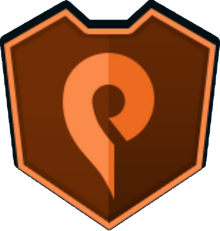 Waffle's Back was a recently created faction. It was created by Amygdala517 when he first began playing in May 2016.
Awards
Waffle's Back has yet to win an award. Help us out!
Highest Rank: #1076
Allies
Waffle's Back has yet to ally with any factions, but that could change soon!
Membership
Well, our faction is open to anyone that's willing to join and dedicate some free time to making it better, but you will be kicked if you're disrespectful or you aren't doing anything to contribute. So come on! Help us out
Looking for active, dedicated players. Apply to Amygdala517 within the game if you have what it takes.
Ad blocker interference detected!
Wikia is a free-to-use site that makes money from advertising. We have a modified experience for viewers using ad blockers

Wikia is not accessible if you've made further modifications. Remove the custom ad blocker rule(s) and the page will load as expected.