"A man cannot destroy the savage in him by denying his impulses. The only way to get rid of a temptation is to yield to it"
- Dr. Jekyll and Mr. Hyde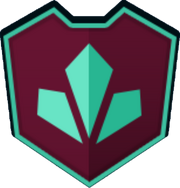 History
Shangri-La was created by ZenMasterBunz on June 21st whenever "Savages" separated due to inactivity by the owner.
Ranking
Highest Rank: #20 
Allies
Shangri-La is allied with..
No one. Allies are for the weak. :)
Membership
We are looking for active, dedicated, and powerful players. The only requirements we have are the medal count we set, for you to battle at least once a day, and be friendly to everyone in the game.
Membership to Shangri-La is currently Closed!
What do we bring to the table?
We brings in a good amount of Crystals a day. Roughly 4000-6000.
At least one person in the faction will buy a mission overide, so we always have an epic or legendary mission going. 
A good amount of Power Shards get put out a day (about 2-4)
Great advice for you and your Smash team. :) 
Ad blocker interference detected!
Wikia is a free-to-use site that makes money from advertising. We have a modified experience for viewers using ad blockers

Wikia is not accessible if you've made further modifications. Remove the custom ad blocker rule(s) and the page will load as expected.