"IT'S LOVE OR WAR THERE IS NO MIDDLE GROUND"-PURPOSE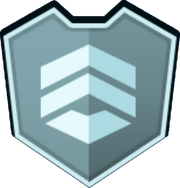 Our values:
FUN-WE BELIEVE IF IT ISN'T FUN DON'T DO IT!
ACTIVITY-WE ARE ACTIVE AND UNIFIED IN OUR APPROACH
LOYALTY-THE NAME SAYS IT ALL 
RELATIONSHIPS-THIS IS A FAMILY AND FRIENDS GAME OUR FACTION IS FAMILY! 
TEAM EFFORT:TOGETHER EVERYONE ACHIEVES MORE-WE MOVE AS A UNIT!
WINNING-OF COURSE WE LIKE CLIMBING TO THE TOP!
History
LOW is climbing the ranks quickly with a vision to be a top ranked Megafaction! It was created  on May 28th 2015 and has grown quickly shot out to Ghostdog! It is a diverse faction with a profound statement
"Love or War" You either show LOVE or we wage WAR and bring you LOW.
Awards
LOW has won the following awards...
Highest Rank: # 50.
Allies
LOW is allied with... 
Membership
Active, loyal, team players that like to have fun! Are you a team player? Welcome Home!

Looking for active, dedicated players. Apply to LOW within the game if you have what it takes.
Ad blocker interference detected!
Wikia is a free-to-use site that makes money from advertising. We have a modified experience for viewers using ad blockers

Wikia is not accessible if you've made further modifications. Remove the custom ad blocker rule(s) and the page will load as expected.