Most player usually wait to roll any monsters till create day! This is the favoured daily to save for as it offers crystal blobs as a reward!
All Creators are included, and points for each can be found in the events poster! Head over to creators for odds, and information about the creating of monsters!
Alpha Grants Gold Blobs, Dark Matter Blobs & Rarely A monster!
Dark Matter Is all Platinum Monsters!
Epic Creator, is gold monsters with a chance of platinum!
Power Stones is 3 random monsters, gold with a chance of platinum!
Mutagen creator creates mutagens!
Blobs only, is well elemental, grey & Crystal Blobs!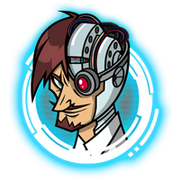 Winning the event!
The Average score needed is around 250,000 But with the introduction of power stones has made the score surpass this a fair amount, the counter has reached 900,000 points!
Lots of players will hoard their resources for long periods of time, the longer you hoarse the higher your points, Blobs Only Creator & Epic Creator, are not used very often to help with a win, the gold doesn't add much in the way of points, and the epic is to expensive in the way of

Most Players Start rolling the Alpha Creator

, Then Dark Matter

and save power stones

until last as these allow for a huge jump in points due to their value per roll (1,500, 100 PS Creator & 6,000, 400 PS Creator).
Reaching Tier 3
Personally I roll the power stone creator

6 Times, to reach the 9,000 Points Mark, and only roll Alpha

& Dark Matter

When i need to, or want to. Rolling Alpha

45 Times, Or Dark Matter

9 Times.
Ad blocker interference detected!
Wikia is a free-to-use site that makes money from advertising. We have a modified experience for viewers using ad blockers

Wikia is not accessible if you've made further modifications. Remove the custom ad blocker rule(s) and the page will load as expected.